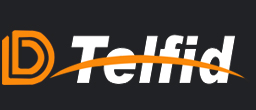 About Us
Telfid Precision Machinery Manufacturing Co., Ltd is produces a variety of precision machinery parts. We offer comprehensive services ranging from product designs adjustments for manufacturing to surface decorations, providing finished products ready for retail.
Our manufacturing facility possess advanced CNC processing centers, CNC lathe, CNC mills, CNC grinder, CNC punchers and CNC wire cutters, as well as laser engraving and welding. We also offer precision casting, die casting, stamping and plastic injections, and injection molding.
Our surface decoration facility utilizes state of the art Hydrographic Dipping technologies to apply any graphic pattern to any surface. We are the sole distributor of Immersion Graphics films in Asia, providing not only the best Hydrographic films, but also custom design services.